Task 7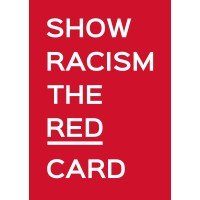 Well done to everyone who did the book reviews for last week's challenge, which was TASK 6.
Please click TASK 7 to watch Mr O'Connell explain Task 7 for children to be done please during the first week of June. It is to raise awareness of racism, which unfortunately still exists in our world and to point out that everyone is equal, no matter where you are from or what colour your skin is. Everyone is asked to please take a family photo of everyone wearing red and Mr O'Connell will make a slideshow of all our 'red' photos in our bid to stand up to racism. Let's show racism the RED CARD!
Click RED CARD INSPIRATION to watch an inspiring short video of Red Card for Racism images.