Cycle Week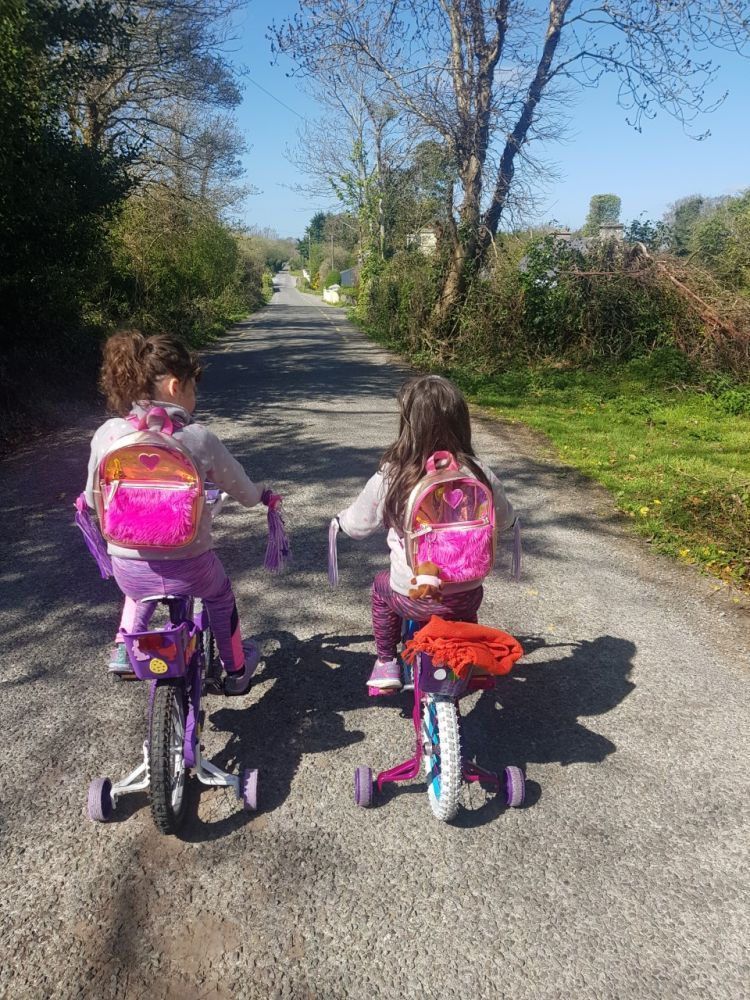 Above are the Hobbert sisters on their bikes from 5th June 2020, looking like they are on the way to school. We wish that was the case!
Unfortunately, Bike Week is cancelled this year but Green-Schools Travel would still like to celebrate the week in someway so from the 15th to the 19th June.
Greenschools Ireland are having a 'Celebrating Cycling' Week.
Would any of you please be able to send me photos of you cycling? Or you could write for me about what you love about cycling, the positives and benefits etc. You could also draw a picture of cycling! This would be very much appreciated for our Travel flag, as we are so limited with what we can do at the moment. Please email This email address is being protected from spambots. You need JavaScript enabled to view it. with any photos, pictures or writing about cycling. Thank you.
Thank you SO MUCH to parent and OT Eileen O'Connor who very kindly gave us really helpful tips on teaching a child how to cycle. Please see these in our Initiatives / Greenschool page which you can find on the top of this website. She shared really helpful videos and much more.