Science 5th and 6th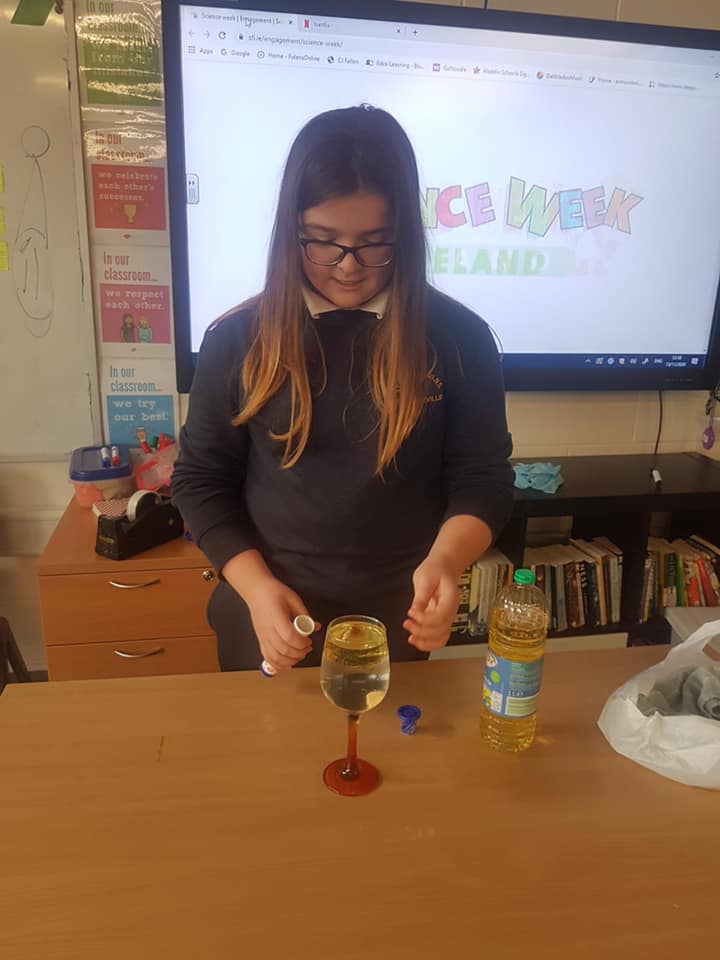 5th and 6th classes listened to a very interesting webinar given by Dr. John Barry today as part of Science Week. They learned about Science, Health and the Environment.
Mr Ger Foley's 5th class made Rainbow wheels, density and lava lamps as part of Science Week.
Ms Debbie Moriarty's 6th class pupils did science experiments in class today as part of science week. Well done to all who took part.