Potion Lab
Halloween fun in Ms Sarah Dinan's Senior Infants - the theme this week (October 2019) is the Potion Lab - activities including weaving cobwebs and making spiders, designing and constructing a potion lab, water play making potions, small world play with the ghost train and role play as wizards and witches making potions around the cauldron in their lab.
Click Potion Lab to see more.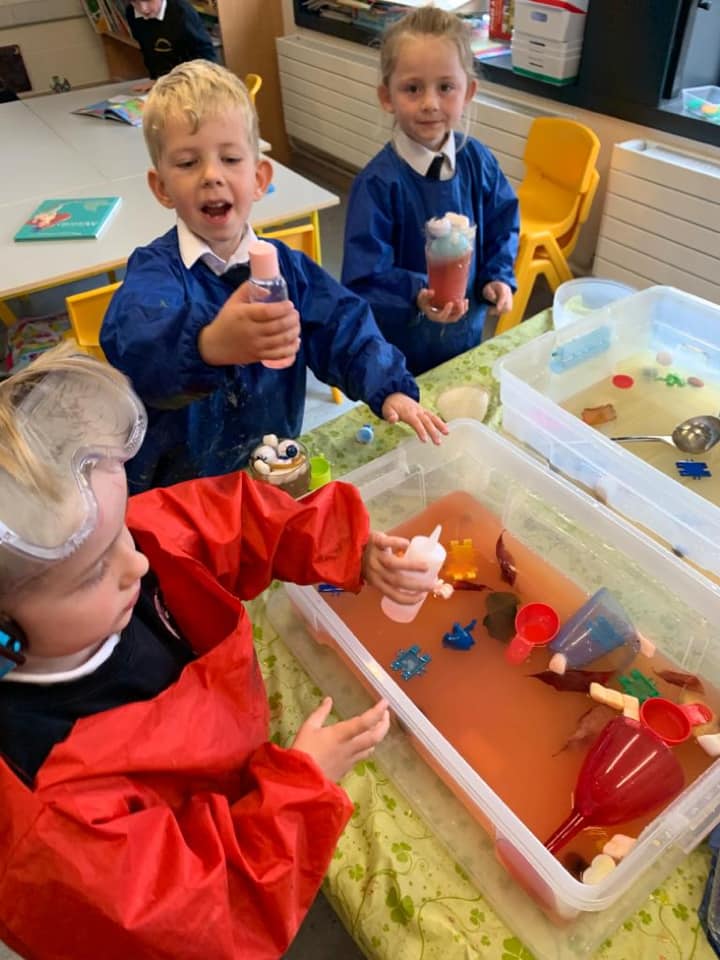 Click Potions to see more pictures.