Minister Visit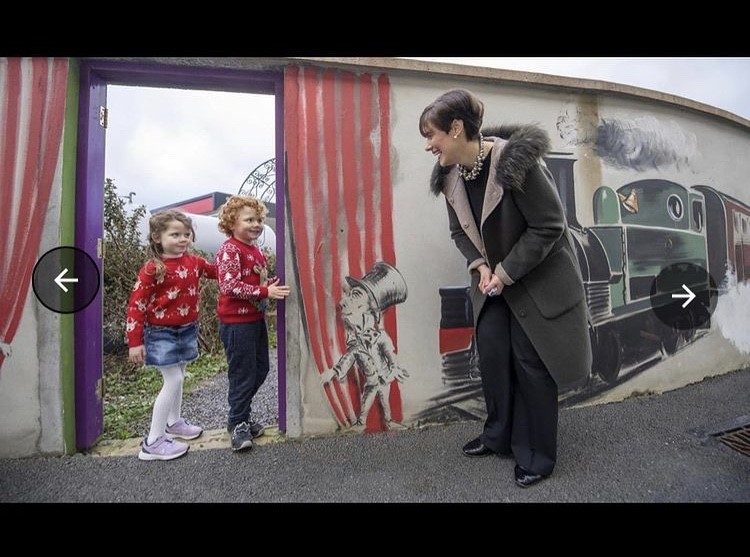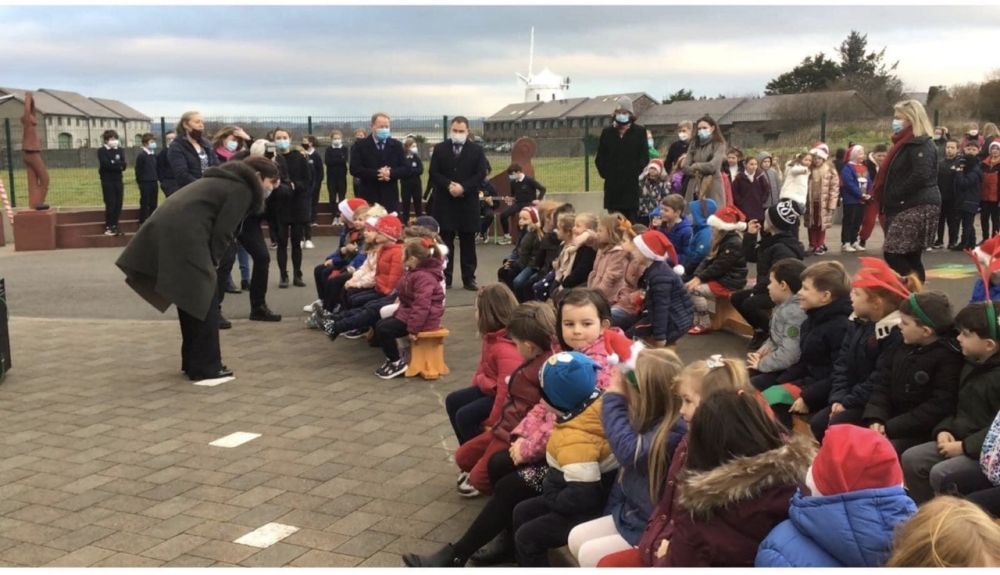 Thanks to Domnick Walsh for taking these 2 fabulous photos above which appeared in the national papers.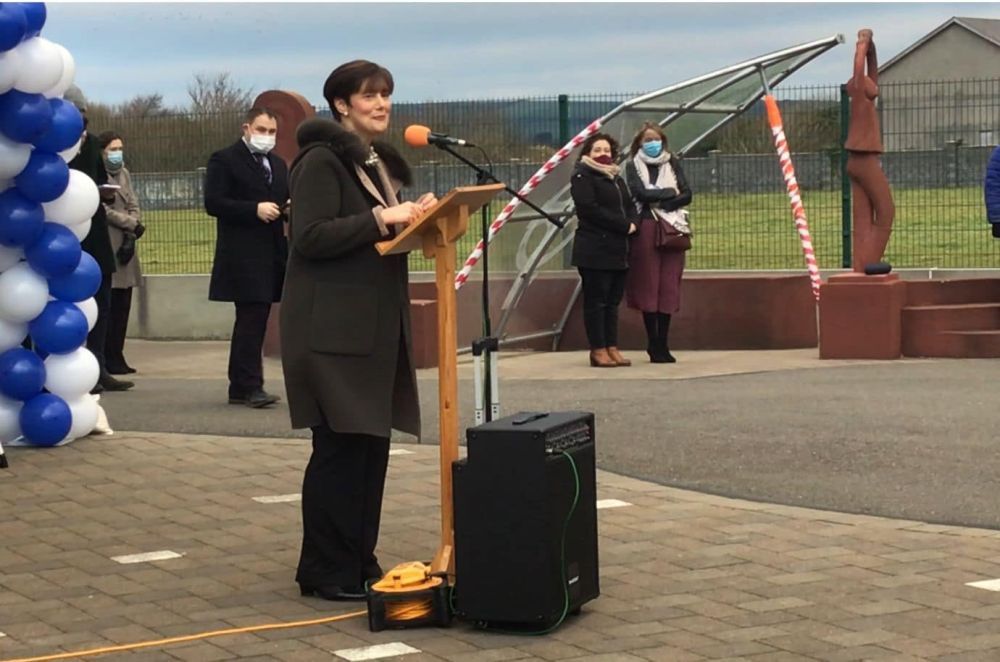 It was an honour to welcome Minister for Education Norma Foley - TD to our school on 20th December 2021. Norma commended the children and the staff on their resiliance throughout these difficult Covid times and the closures. She said she wished she could begin every Monday morning with such a welcome. 6th class sang two Cranberry songs, before which Ms Foley took the time to walk amongst the entire school, making eye contact and conversation easily where she went. She spoke with such fluency and with heartfelt thanks to all. The place looked lovely decorated with balloons in our school colours to mark the occasion.
Thanks for visiting us Norma Foley.