FOOD DUDES IS BACK!
We will be having Food Dudes back in our school from 18th to 22nd October 2021 for some fruit and vegetable tasting. Here is the letter going being sent to you all Wednesday with a list of the fruit and veg we will be tasting. Your teachers will show you the videos. If you want to watch them again, or show them to your families, just go to https://www.fooddudes.ie/ and click on the top tab that says Food Dudes Week and you will find all the fun, informative videos there.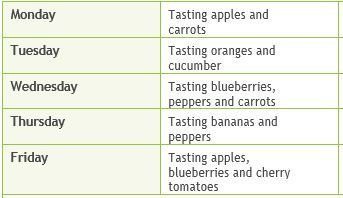 2019-2020
We are continuing to do our Food Dudes Wall Charts making huge efforts to eat more fruit and vegetables every day. Here is the chart from Ms Ryan's 3rd class on 28/02/2020.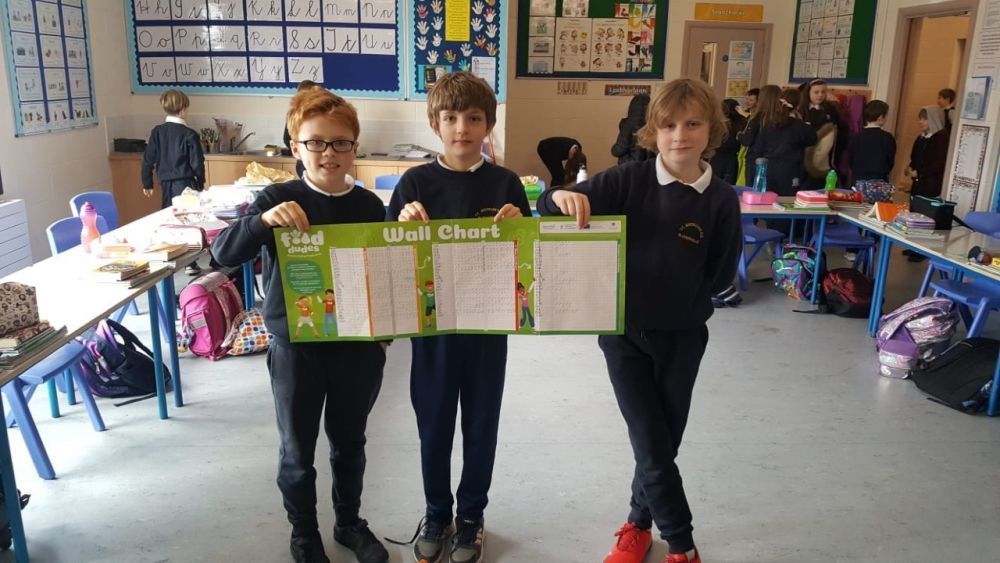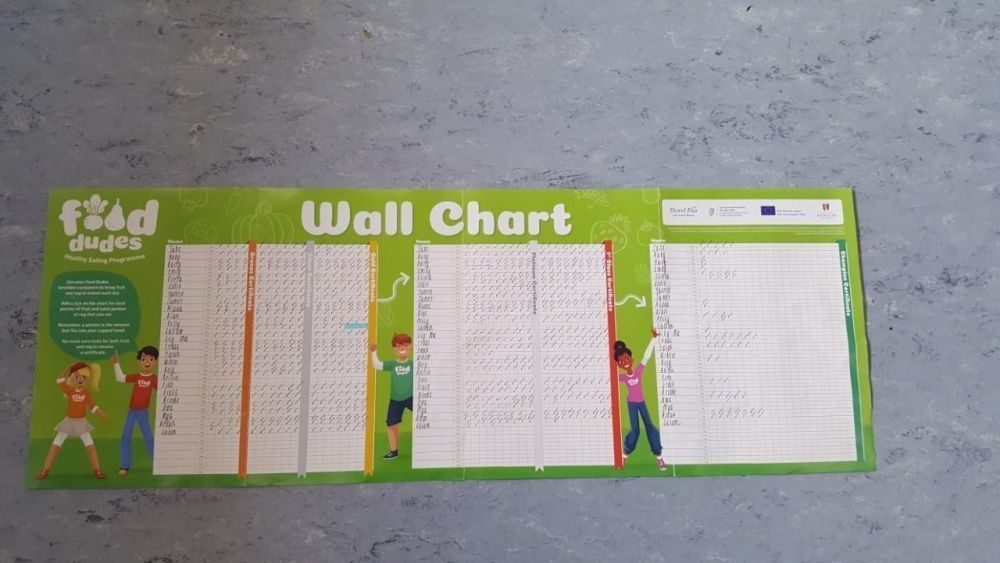 TheFood Dudes Story
In Ireland, the EU School Fruit and Vegetable Scheme is delivered through the Food Dudes Healthy Eating Programme. It works by changing children's attitudes towards healthy eating, allowing them to cultivate a liking for fresh fruit and vegetables. Built and developed on three pillars of scientific merit, (1) repeated tastings, (2) rewards and (3) role modelling.
Our school is taking part in the Food Dudes Programme from 20th November 2019. All classes will take part. Junior Infants to 1st classes will do tastings for 16 consecutive school days while older classes 2nd to 6th will do it for 8 days. There are prizes and reward stickers throughout.
This is a 3 year cycle. Following the Intervention stage of year one, there will be Maintenance sessions in years 2 and 3 for one week each in both of those years. Click on FOOD DUDES to read all about it and to see first hand the proof that Food Dudes makes a difference in helping to get children to eat more fruit and vegetables.
We are delighted that Food Dudes are taking away the plastic being used in the packaging throughout this for recycling. Only food not eaten will be going home in lunchboxes. 
Families will be asked to tick a wall chart at home too of any fruit or vegetables that are eaten at home and these will be praised.
There are NO NUTS in the factory that provide the Food Dudes fruit to us, so nut allergic children can be assured of safe eating.
A letter will go out to all families in mid-November explaining all about it. The Active School Committee with Mrs Edel O'Sullivan and Ms Brassil will be in charge of distributing the food daily to classes. 
Thanks to Denise Smith of Food Dudes for this opportunity.